By Miguel Otárola
When it comes to social media — and media gigs in general — there is really just one good rule to follow: Be real, not fake.
I used to be pretty apprehensive sharing my "real" life on social media, but now I'm comfortable posting all sorts of bits and pieces in an effort to get my global audience to know me. If you're going to be writing and putting your opinions out there, you have to be able to take the heat if need be.
I do a lot of this sharing through Twitter, an outlet used by many people in the media biz. When I look at my favorite follows, they're usually writers who I can get a sense of their identity (having a sense of humor helps).
But there is a lot of caution when using Twitter. We worry about what a future employer may think when he/she looks at our account, or that people will not take us seriously. Others don't see the full potential the platform offers, finding it overwhelming.
I'm in college, trying to get hired and make my own global brand, and need to know whether there is a magic formula for this or not. So I went on the truly riveting search to see what style of Twitter I should have.
The bad
Want a bad example of a journalist Twitter account? Just look at the following from reporters for local television stations. Tweets written in a mechanical fashion, with hashtags that have very little impact on reach and pathetic attempts at GIFs. Worst of all? They're just not genuine, as if one can tell that their main goal is to get more viewers. No one likes a try-hard.
Just tragic.
Cold. Dark. If you're going to want to expand your audience, you need to give them a reason for doing so, not play them.
The good
Some of the best writers and reporters I follow on Twitter display very unique and yes, sometimes suggestive, comments. Take Rembert Browne, a writer for sports-and-culture website Grantland. He uses the medium to express all sorts of thoughts and jokes, but also shares serious information. He is in his 20s, too, which gives me some relief that the "professionalism" of your social-media presence really shouldn't matter that much.
To me it really shows his original value (and you see it carry through in his writing, too). You see into his life, and if you want to be a transparent reporter, it helps if you're comfortable doing that. He still has a global brand, it is just one that is more open and welcoming for the audience.
Or to a certain extent, take Glenn Greenwald, who helped Edward Snowden release his NSA information on The Guardian. His social media activity is very subjective, constantly taking shots at governments and legacy media organizations.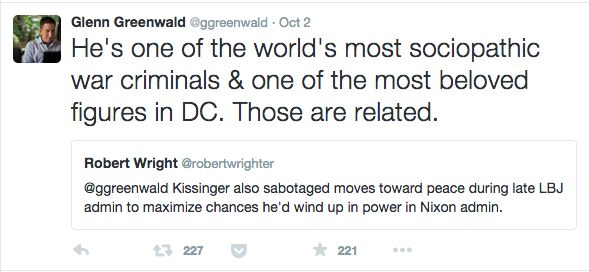 He is a celebrity of sorts, but you can feel his personality if you follow him long enough. That's a good thing in my eyes, something that may not happen if you're asked to keep a neat-and-clean account. And because he has ties all over the world, his Twitter voice really goes to all sorts of audiences.
Where do I fit in?
I'm looking to see whether it's true or not that employers prefer you keep your Twitter safe and civil. Right now I share my own original content, certain things that happen through the day, what I'm listening to, and other stories that catch my eye.
Ultimately, I think it's more important I express myself to the fullest using the medium. Tweets work as a drawing board, where I can develop my interests, voice and global brand. The employers I want to work for hopefully believe the same.
I just hope that it's still a relevant tool in the nearby future, because man am I thinking about it way too much.
Revised by: Marta Cerava.