By:  Olivia Richard, Phanindra Dahal, Jinjin Mo, Dalia Younis
Aung San Suu Kyi, a daughter of Myanmar's independence leader, was for most of her life heralded as a beacon of democracy and human rights.
Dark years & honor
In 1991 Suu Kyi, won the Nobel Peace Prize for her 'non-violent struggle' against Burma's military dictatorship. She spent the better part of 15 years under house arrest, for her role in fighting and rallying to establish a democratic party in Myanmar, being released in 2010. During that time thousands of her supporters were tortured or killed during those years.
The world rallied behind her cause and eventually Burma, which is now known as Myanmar, saw an initiation towards the path of democracy. In 2015, Suu Kyi's party won a landmark election with a landslide victory making her the country's de-facto leader.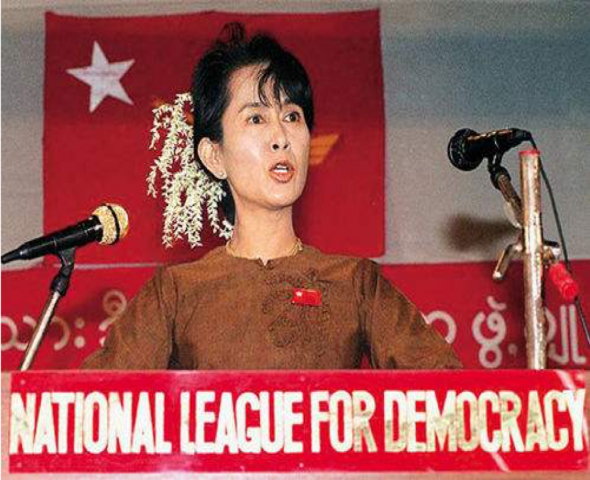 Being criticized for the violent campaign against the Muslim Rohingya community

In recent years Myanmar has found themselves in the midst of a cultural conflict.
Risking death by sea or on foot, nearly 700,000 Rohingya Muslims have fled the destruction of their homes and persecution in the northern Rakhine province of Myanmar (Burma) for neighbouring Bangladesh since August 2017.
The United Nations described the military offensive in Rakhine, which provoked the exodus, as a "textbook example of ethnic cleansing"
Being criticized for Reuters journalists arrest
A recent UN investigation concluded that atrocities against the Rohingya Muslims were motivated by a 'genocidal intent' and recommended that the commander in chief and five generals of Myanmar's Army should be prosecuted for war crimes under international law.
Two Reuters journalists who exposed the atrocities by Myanmar's military and hardline Buddhists were  jailed by Myanmar authorities, bringing scrutiny from the international world. Since the beginning of the crisis Suu Kyi for the most part has remained silent regarding the plight of  the Rohingya.
Crisis of her leadership
The world is reacting with disappointment and many who once admired her legacy and leadership are calling for stripping the Nobel Peace Prize from her. This year the US Holocaust Museum decided to rescind the previously awarded Elie Weisel Award granted to Suu Kyi for failing to intervene in the crisis. Last week, the Canadian parliament unanimously voted to revoke the honorary Canadian citizenship extended to her in 2007.
For those who understand Myanmar's power dynamics, Suu Kyi is just a 'pawn' in the shadow of the country's powerful military. They say Myanmar's transition to a full functioning democracy is still going to be a long dream. The Rohingya crisis clearly shows Suu Kyi failed to uphold the values of servant leadership. Her persona reminds us the love hate relationship between a leader and the general population and also exposes the complexities involved in the leadership.