It is a truth universally acknowledged that the arrival of the Internet has disrupted the media business, and in turn journalism as a whole.
So first the business model went. Newspapers, which for years had made boatloads of profits from classified ads, found themselves losing advertising dollars to online ad platforms such as Craigslist and Auto Trader.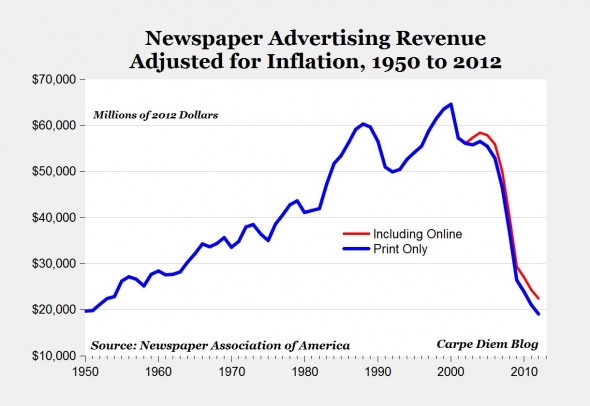 And, corollary to the diminishing of advertising revenues, was the rise of blogs, online news platforms and social networking sites which then siphoned audiences away from traditional media. So, as the media theorist Clay Shirky has pointed out, just as the business model was being scrambled, the authoritative place of traditional sources of news was being challenged. After all, anyone with a decent Internet connection, or even a simple smartphone, can now become a journalist and break news. For audiences, it is no longer about the source of news, it is about who can get it to them.