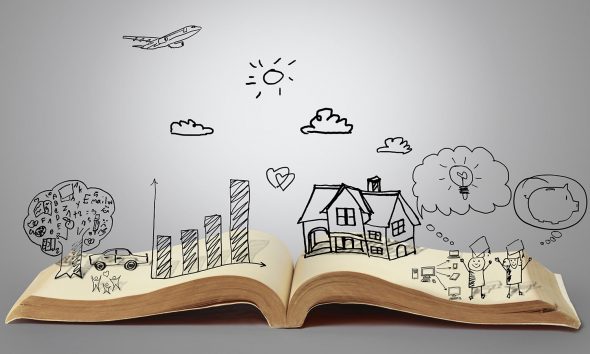 Whenever I think about a notion of global personality, names of presidents, social activists, CEOs of global corporations and movie stars come to my mind. However, I would probably have never dared to think about myself as a global person who is recognized and respected in many corners of the world. As soon as my Humphrey year started, I have changed my opinion – the borders of my home country cannot lock me inside and the whole world is ready to embrace my professional knowledge and skills. I just need to try and share it.
As a public relations professional, I definitely know that however experienced I may be, without some sort of publicity I'm just a random person without any distinguished features.  One of the hundreds of thousands worldwide.
But I'm not.
At least, I don't want this to be true. My experience is unique, my knowledge and expertise is valuable and many people could benefit from it. Who else among you made strategies for global brands running multimillion campaigns? Who led communications at parliamentary elections every day bringing to public attention the most important issues like war, human rights, policy development and education? Who was successful in building awareness about dangerous diseases by shooting movies with Global Fund about teenagers sick with tuberculosis, making featured stories for BBC, ran campaigns nationwide about HIV prevention and created communication for public health system emerging in the country, and many of that kind?
My strength is in my diverse experience.
Luckily, I'm a member of the great Humphrey family where I can get the most of networking and self-promotion. Whether I want it or not, my personality speaks for not only myself but for Ukrainian people and the country as a whole. This comes to be both a great honor but, at times, a huge responsibility. Moreover, I want to bring home the best of knowledge and connections while communicating  everything positive about my country.
I'm a strong believer in shared knowledge, which can grow and develop in synergy and collective use. I tried to strategize my activities here in the US and I came up with 3 "to dos" – learn from everybody, network, share the takeaways. I want to make my being here a year-long Livestream for all my friends and professional community of journalists and communicators of Ukraine: make them think on global issues, be entertained, upset or compassionate about important things on the other part of the world, introduce them to new people and places, encourage them to engage into this global conversation.
I don't want to conserve the whole new world that I have recently opened for myself – I want to open it to everybody who wants it. That's why I chose this concept for my global brand – be a storyteller, accumulate expertise in many fields I encounter in my professional development and disseminate them. How I do this? I use my social media, write blogs, meet people, don't miss an opportunity to visit interesting events, analyze and put down all my recollections and thoughts.
The first time I thought – who might be interested in what I'm doing? Let me do this just for myself to keep this knowledge alive in my social media accounts. I was mistaken.  After one and a half months of being here, I'm invited to be a columnist for 5 media outlets in Ukraine, two of them have the biggest reach in the country, and got the invitation to be a TEDx Ukraine speaker as soon as I come back home. Luckily, we're living in the digital age where everyone can become an online journalist, blogger or storyteller and play with this new role.
My global me is a linkage between the world and Ukraine, about global and national knowledge in social and media studies, repository of feelings, thoughts and emotions that I could share and educate someone. For many people, I know for sure, my adventure became their adventure–they are already a part of it and they keep sharing it and enrich our collective knowledge.